Uploader: Imported From Derpibooru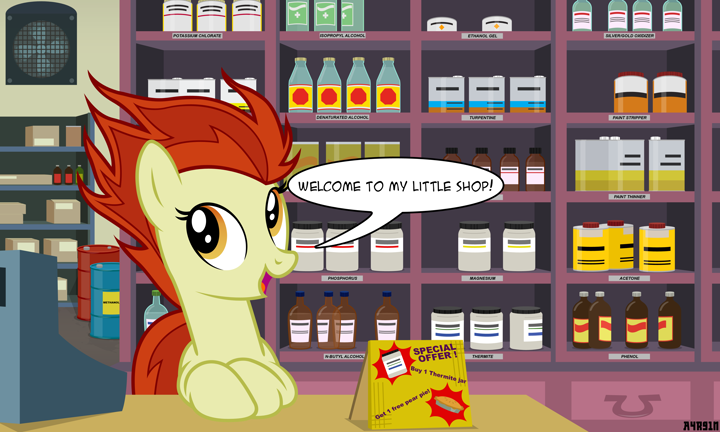 Finally, I have finished this thing xD
After such a long production time due all the little details I wanted to add here it's finally done!
Anyway, this my OC's place of work, her unique shop that sells an assorted array of various flammable substances, all for domestic use. And since she does like pears a lot, you can expect special offers that include tasty pear pastries with certain purchases!
2020-07-14 00:18:02 UTC