Uploader: Imported From Derpibooru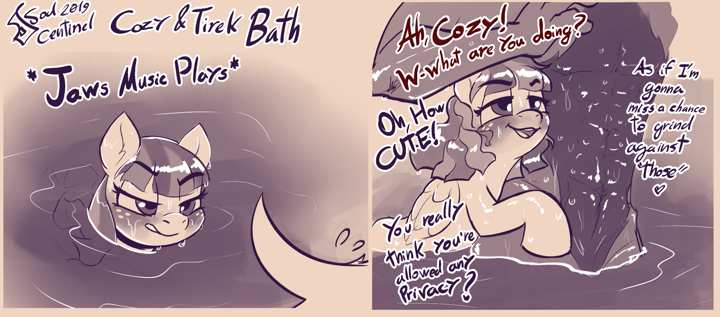 I mentioned in a chat that I didn't do more cozy glow cause of how annoying it was to draw her hair.
And someone suggested about a change of hairstyle, so what's better than a bath for a reason to a different hairstyle.
Also Cozy molesting tirek even when taking a bath.
2020-07-18 06:51:31 UTC