Uploader: Imported From Derpibooru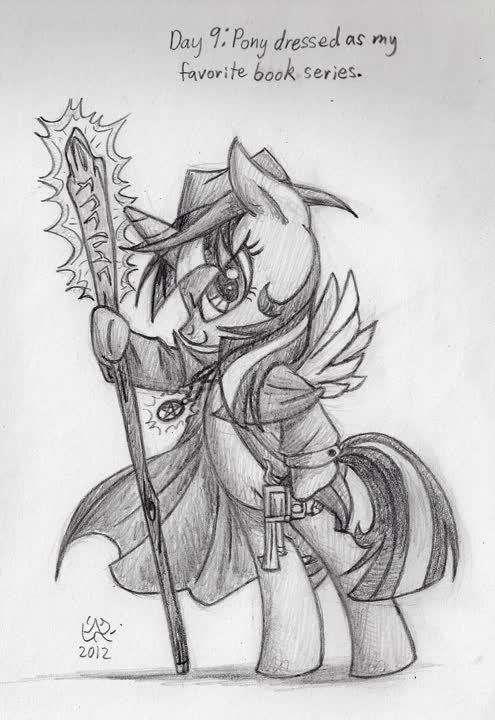 Here's my entry for day nine of Equestria Daily's Artist Training Grounds II art contest. The theme was "a pony dressed as or from your favorite video game, movie, or book/a media pony". I drew Annabelle dressed as Harry Dresden from The Dresden Files book series by Jim Butcher [link] A little out of place/character, maybe, but he is one of my favorite characters from one of my favorite book series.

Harry Dresden, and therefore The Dresden Files</i>, is just hardcore in my opinion, doing what he wants, how he wants it. Aside from the occasional dirty moments, I really like it. I love Butcher's writing style and he has really thought out the series' universe and characters, particularly the detail he goes into about the workings of magic and the mythology/creatures of that universe. With 14 books and numerous short stories in the series, it's only logical :dummy: If you're looking for a good read, give it a try.

Also, to those who are seeing this entry before my day 2 entry, Annabelle is not a real pony. She just made herself look like one for this contest. Read her reference sheer (link below) for more information.

Annabelle's reference sheet and my other entries can be found here [link]
Equestria Daily (contest details found here) [link]


Annabelle (the pony) and art © me.
My Little Pony: Friendship Is Magic © Hasbro.
The Dresden Files © Jim Butcher.
2020-07-15 00:56:06 UTC