Uploader: Imported From Derpibooru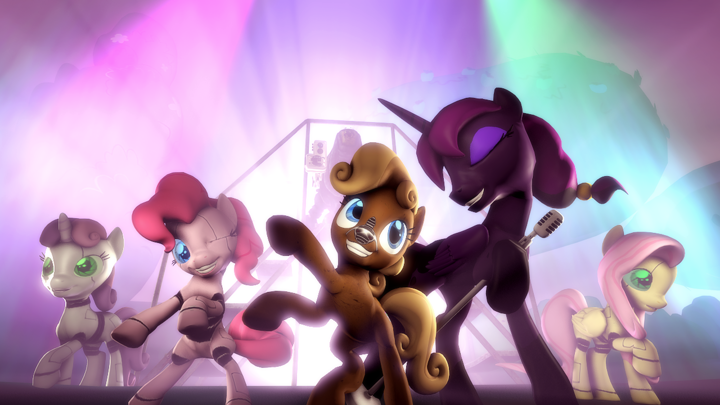 A visual for the players of The Years Between, a Fallout: Equestria tabletop campaign that takes place between the Epilogue and Afterword.

In our last session, the characters actually faced an antagonist by spontaneously bursting into a song about friendship. It was accompanied by bass cannon and robotic backup dancers. (It made sense in context). True to the show, singing really loudly at somepony actually worked.

The fact this was a thing in the campaign makes me ridiculously happy.
2020-07-24 15:48:51 UTC