Uploader: Imported From Derpibooru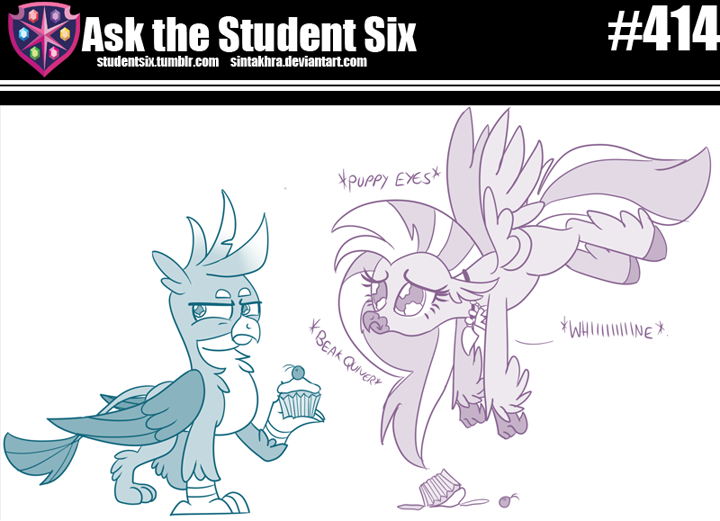 Silverstream: *noms happily*

Smolder: Coward.

Gallus: YOU try and say no to that look. It's like kicking kittens into Tartarus.

Ocellus: You big softy.

Sandbar: You girls always get away with pulling that same stunt.

Yona: Sandbar and Gallus always try same trick to get extra desert from canteen!

Gallus: *pouts* No we don't!

Sandbar: Only on Thursday. That's profiterole day…

Silverstream: Did someone say profiteroles! Gimmi!
2020-07-28 20:02:56 UTC